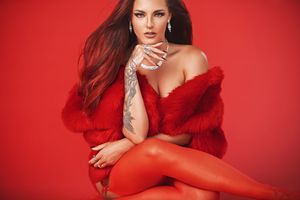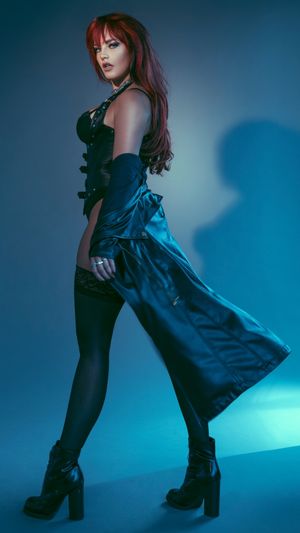 …"Think somewhere in between Whitney Houston, Mariah Carey and Toni Braxton"... 
Fia Nyxx embraces a theatrical approach to her music, embodying a brilliantly experimental clash of genres to transcend her once, 'pop-artist' image.  This "first-rate," old Hollywood glam-star, garnished with a rockstar twist, unleashes a masterful vision for storytelling and larger-than-life performances and continues to "break barriers with a WAVE of new listeners" following her latest release of sophomore album, Red Umbrella. 
Red Umbrella connects the dots along a path less traveled, embracing strength through vulnerability, devine-femininity, spiritual awakening, sexual liberation and a love story to stand the test of time.  Pulling back the veil birthed an evolved, honest body of work as authentic, daring, exhilarating and intimate as women themselves.  Throughout the album, Nyxx's "provocative and impassioned lyricism," embodies "the craft of storytelling at its height." 
 Deemed "one of the greatest vocalists of our generation,"  Fia recorded her first album, Everything Girl, at FAME Studios in Muscle Shoals, AL. under the musical direction of Will McFarlane (Etta James, Bonnie Raitt, Bobby "Blue" Bland), Brian Malouf (Michael Jackson, Queen, Madonna) and features players from the iconic Muscle Shoals Rhythm Section, 'The Swampers.' 
She has toured the U.S. and Asia, and has been featured on the back cover of Billboard Magazine, Rolling Stone, CelebMix, Music Connection, Elicit Magazine, Buzz Music, The Hype Magazine, We Write About Music, Sinusoidal Music and appeared on radio and podcasts including LA Talk Radio, The Unstarving Musician, and The Songwriter Show.  Fia Nyxx's single, "Don't Shame Me," is in regular rotation on several stations throughout the United States and Europe, placed in the Top 5 Songs of 2022 on iHeart Radio's The Arena Podcast and is nominated for the Top 3 Songs of 2022 on Colorado Public Radio.
'Telly-Award Winning 'Maybe Just Love Me' Music Video